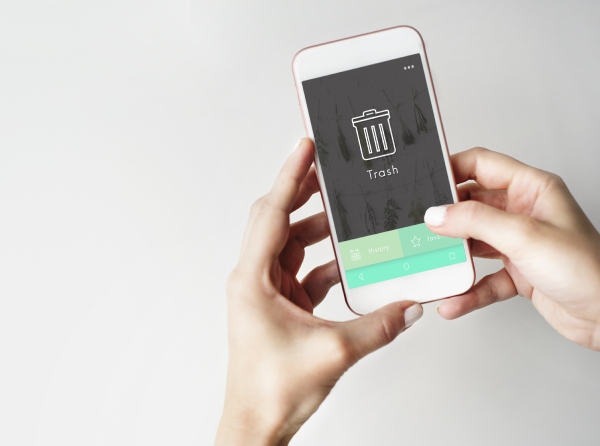 Get Deleted Messages Back on iPhone: Top 5 Solutions of 2023
Did you know that 17% of adults in the United States use the iMessage app? If you're one of those active users, you probably store many important conversations here. But what if you accidentally delete them?
Here is the good news: your chats haven't gone forever! We've put together a guide on how to see deleted messages on iPhone in 5 different ways. You can restore your iPhone from the old backup, use advanced third-party apps, or even set up Filters on iMessages. Just follow our step-by-step instructions, and you'll see your deleted messages back in no time.
Recover Deleted iMessages From Recently Deleted
If you have updated your device to iOS 16 and higher, test out the "Recently Deleted" function on iMessage. Now the app stores all deleted messages for 30 days in the archive. You can quickly retrieve deleted text messages iPhone without backup by following these steps:
Go to "Messages app."
Choose the "Filters" option.
Select "Recently Deleted."
Here tick the messages that need to recover
Tap on "Recover" and go back to your inbox.
Now you can recover deleted iMessages without backup on iCloud or iTunes. If you can't find filters, update your device to iOS 16.
Retrieve Deleted Messages On iPhone With iCloud Backup
If the messages you're looking for were deleted more than 30 days ago, or you have an older version of iOS, there's another solution for you. While it might seem like a daunting task, iCloud backup is a surefire way to get deleted messages back on iPhone. Here's what you need to do:
Go to your "Settings."
Tap iCloud and select "Manage storage."
Choose "Backup" on the list.
Find the backup you want to restore. It's the trickiest part. You have to choose a backup made before the time when you lost your messages.
Now reset your device. To do so, go to the "General" section of your settings.
Restore your phone from the backup you found in Step 4.
Done! Now you can see deleted messages on iPhone and other data.
Tip: by using this method, you will lose the latest data since you reset your device from the latest date. So, ensure you have transferred your files before trying to recover your messages.
Retrieve Deleted Text Messages From Another Phone With Third-Party Apps
Sometimes you can't shake off the feeling someone has private conversations you'd like to be part of. However, you also believe they likely delete their messages, don't you? If so, there's a way to recover deleted conversations on iPhone remotely.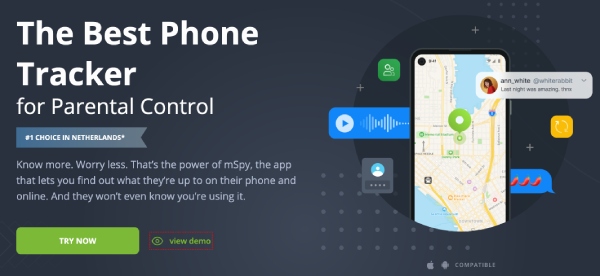 Some advanced third-party apps can connect to iOS phones and transfer deleted text messages to a cloud database. Then, all you have to do is log into your online dashboard to read them.
To help you get started, we've tested the most popular apps on the market and found that mSpy and Eyezy live up to their promises. Both let you track text messages on most iOS devices and run silently in the background. Here's how to retrieve deleted text messages from another phone:
Sign up for a personal account with mSpy or Eyezy.
Follow the installation instructions for iOS devices.
Log into your Online Dashboard and read deleted messages in a chat-like format.
To get the most out of your tracking experience, explore other features mSpy and Eyezy have to offer. You can also see detailed contact info and call logs, track location, read social media chats, and more.
Recover Deleted Text Messages on iPhone With iTunes
If you have both iPhone and PC, there's an alternative path to recovering deleted text messages on your iPhone – using iTunes. This app to recover deleted iMessages works similarly to iCloud: you have to select the old backup and restore it on your device.
Open iTunes on your PC.
Connect your iPhone to your PC.
Select the device in iTunes.
Click on "Restore Backup…" and select an old backup from the list.
When done, open the Messages app to see if can you get a deleted text back on iPhone.
See Deleted Messages On iPhone With iCloud Merge
The last method on how to see deleted messages on iPhone has varying success rates, as it's unavailable in particular countries. Still, it's worth trying to see if it works for you. The method is called an iCloud Merge or, more simply put, a partial backup. The best part about this approach is that you don't have to erase your device to restore messages. Here's what you need to do:
Log into your iCloud account from any web browser.
Select Text Messages from the list.
Find the messages you want to restore.
Open Settings on your iPhone
Select iCloud" and switch off Text Messages.
Wait for the popup to appear and select Keep on My iPhone
Turn the Text Messages setting back On.
Tap on Merge. Deleted messages will appear on your phone.
Conclusion
If you wonder how to recover permanently deleted text messages, the five methods we've outlined above have proven to be successful. Which way you choose really depends on your particular situation. To avoid resetting your device, it's better to start with third-party apps or iCloud Merge. However, if you have saved your latest data, iCloud or iTunes backups are also worth trying. Good luck!"