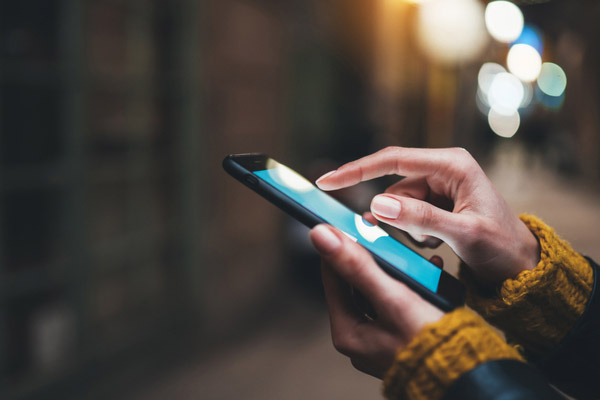 How Can I Read My Girlfriends Text Messages Without Her Phone
Are you often plagued by that nagging feeling of uncertainty when it comes to your girlfriend's text messages? Do you wonder what lies hidden behind those little blue bubbles on her phone screen?
If you've ever felt a tinge of anxiety or curiosity about the conversations happening in the digital realm, fret no more! We're here to guide you on how to intercept my girlfriends text messages.
3 Reasons to Check Your Girlfriend's Text Messages
Do you get anxious when read your girlfriends texts? You're not alone. Studies show that 50% of couples admit to snooping on each other's phones.
But what would make you want to do that? Let's talk about why checking your girlfriend's text messages could be the solution you've been looking for.
To gain insight into her communication patterns
To confirm the transparency of the relationship
To protect her from potential danger
How to Get Your Girlfriends Text Messages on Your Phone Using mSpy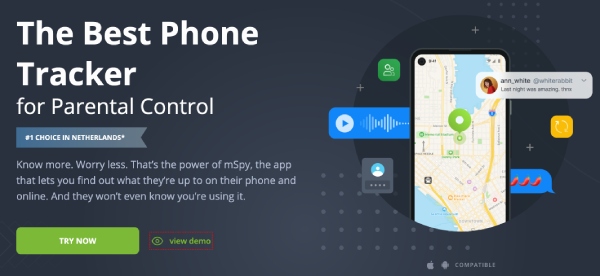 If you're feeling concerned about your girlfriend's behavior and want to gain insight without breaking her trust, consider using mSpy. This powerful tool is designed to provide exceptional features and compatibility with both Android and iOS devices, making it the top choice for you to spy on your girlfriends text messages.
With mSpy at your disposal, you will gain a deeper understanding of her conversations as you explore both sent and received messages, accompanied by timestamps and contact details.
Additionally, mSpy lets you discover her social media activity, examining chats and connections on platforms like Instagram, Snapchat, Facebook, and WhatsApp. This inclusive experience includes attachments and additional context, allowing you to comprehend her digital social landscape better.
What Other Features Can You Get With Mspy ?
Don't stop at texts —explore more! In addition to method on how to get your girlfriends text messages on your phone, mSpy offers a variety of features to help you stay informed about what's going on with your girlfriend. Let's take a closer look at them so that you can address any worries you may have.
Call Logs
Easily keep track of all calls with utmost precision. You'll have to access details on all incoming, outgoing, and missed calls, including time stamps, duration, and contact information. Additionally, view her contacts separately to uncover any hidden connections.
Location Tracking
You'll know where she's been and when. Dive into the location history, revealing arrival and departure times. With live GPS tracking and geofencing capabilities, mSpy informs you about her movements.
Screen Recorder
You'll never have to worry about how track my girlfriends text if they're self-destructing. mSpy's screen recorder captures chats, images, and videos and stores them for you to review.
Keylogger
Now you can unlock the secrets hidden in every keystroke. mSpy's keylogger records all typed messages, including deleted ones and passwords, giving you unparalleled access to her private communications.
Others
Access notes, calendar logs, browser history, installed apps, and even multimedia galleries to gain a comprehensive view of her digital life.
Now that you've seen what mSpy can do, let's talk pricing! With flexible and affordable plans, everyone can hack girlfriends text messages.
| | |
| --- | --- |
| Duration | Price Per Month (EUR) |
| 1 month | €41.99 |
| 3 months | €23.56 |
| 12 months | €9.92 |
You can also upgrade your long-term subscriptions to Extreme or Family packages. For example, Extreme plan for 3 months will cost you €135.00 and Family plan for 12 months is only €285.29 per 3 devices!
How to Intercept My Girlfriends Text Messages Using Mspy
Are you ready to uncover the truth hidden within your girlfriend's text messages? We will walk you through the simple steps of installing mSpy, allowing you to view girlfriends text messages and other phone activities.
For iPhone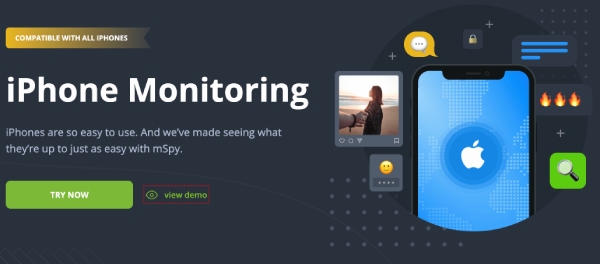 Step 1. Create an mSpy Account
Go to mspy.com and sign up for a personal account. Choose the package you would like to subscribe to and click "Proceed".
Step 2. Install mSpy on Target Device
You will be asked to provide certain information about your girlfriend's device, such as iCloud credentials etc. Follow the instructions carefully and make sure all required fields are filled in correctly.
Step 3. Log in to mSpy Control Panel
After installation, log into your account and enter your target device's information. The app to see my girlfriends texts will display data related to that device including text messages, photos, calls and more.
For Android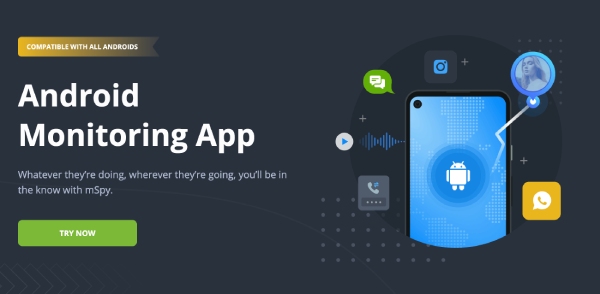 We'll skip step 1 since it is similar to the iPhone procedure.
Step 2. Install mSpy on Android Device
For this step you'll need to have physical access to your girlfriend's device. Don't worry, the process is quick and easy. Disable Play Protect and enable Unknown Sources under Security Settings.
Open the browser on your target device and type in the URL of the mSpy download. Once the download is complete, open it up and follow the instructions to install the app to see my girlfriends.​​
Step 3. Log in to mSpy Control Panel
Now, take your own device and open a browser. Type in the mSpy control panel URL to log in using the credentials you chose during purchase.
Once logged in, you will be able to access all the data regarding your target device, including text messages.
How to See Who My Girlfriend Is Texting for Free From Backup Files
Most Android devices come equipped with SMS backup tools that store SMS data in an encoded format. By following this step-by-step guide, you'll learn how to check my girlfriends text messages for free.
On her phone, navigate to the SMS backup settings.
Enable the SMS backup option and initiate a backup process.
Connect your girlfriend's phone to your computer using a USB cable.
Navigate to the backup files on her phone. They are typically stored in a specific directory, such as the "SMSBackup" or "Backup" folder.
Copy the backup files from her phone and paste them onto your computer.
Open the XML Backup Files in MS Excel:
In MS Excel, create a new column alongside the existing data.
In the first cell of the new column, enter the following formula: =([@date]/86400000) + 25569
Copy this formula to all other rows in the new column.
Unfortunately, if you wonder how to check my girlfriends text messages for free iphone, this method does not work. The best way to do this is by using a third-party app such as mSpy.
Why mSpy is The Best Solution ?
Now that you know how to see who my girlfriend is texting for free, you may be wondering what the best solution is. Let's look at why mSpy is the best solution for tracking your girlfriend's text messages.
mSpy provides real-time access to data, unlike backups that only store outdated archives of SMS conversations.↳
With mSpy, you only need to install it once. Unlike backups, which require connecting her phone every time to create a new backup.
mSpy operates discreetly, ensuring your monitoring activities remain undetected.
mSpy offers convenience with its user-friendly interface
Using mSpy doesn't require any technical expertise. It's simpler than backing up data through file transfers.
With mSpy, you can go beyond text messages. You can access to additional phone activities such as calls and GPS location tracking, which are unavailable when using backups.
FAQ
Is It Possible to Read My Girlfriend's Texts?
Yes, with mSpy, you can read your girlfriend's texts. It provides you with access to both sent and received messages, along with timestamps and contact details.
How Can I Track My Girlfriend's Location?
mSpy offers location tracking features that allow you to track your girlfriend's whereabouts. You can view her location history, arrival and departure times, and even receive live GPS updates.
How Can I Read My Girlfriend's Secret Text Messages Without Her Knowing?
mSpy enables you to read your girlfriend's secret text messages without her knowing. It provides access to her text conversations, including deleted messages, passwords, and other private communications.
Conclusion
Suspicions and questions about your girlfriend's behavior can be difficult. mSpy provides an effective solution to these issues, offering texting, location tracking, and other monitoring features that let you read my girlfriends texts without her knowing. With mSpy, you can read texts, view locations, and monitor activity – no mess, no fuss. Try it today!